The original trout tam series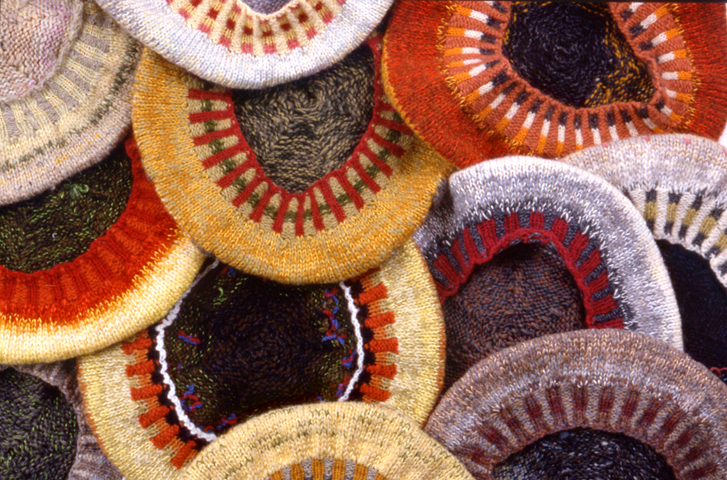 It all started with these. I had been playing around knitting odd swatches with multiple yarns of various rocks, fumeroles, trees, etc. And then someone put the idea in my brain of trout. Originally inspired by Joseph Tomelleri watercolors http://www.americanfishes.com/ I knit a rainbow, and a brook, and a brown, and a steelhead. I began paying more attention to the fish being caught. I began taking pictures of the fish being caught. I met people who organized fly fishing art shows. Who would have guessed where this all this would lead? These tams are knit with two strands of Shetland and one strand of rayon yarn. The rayon gives the shimmer. And the Shetland give the range of color to make all of these possible.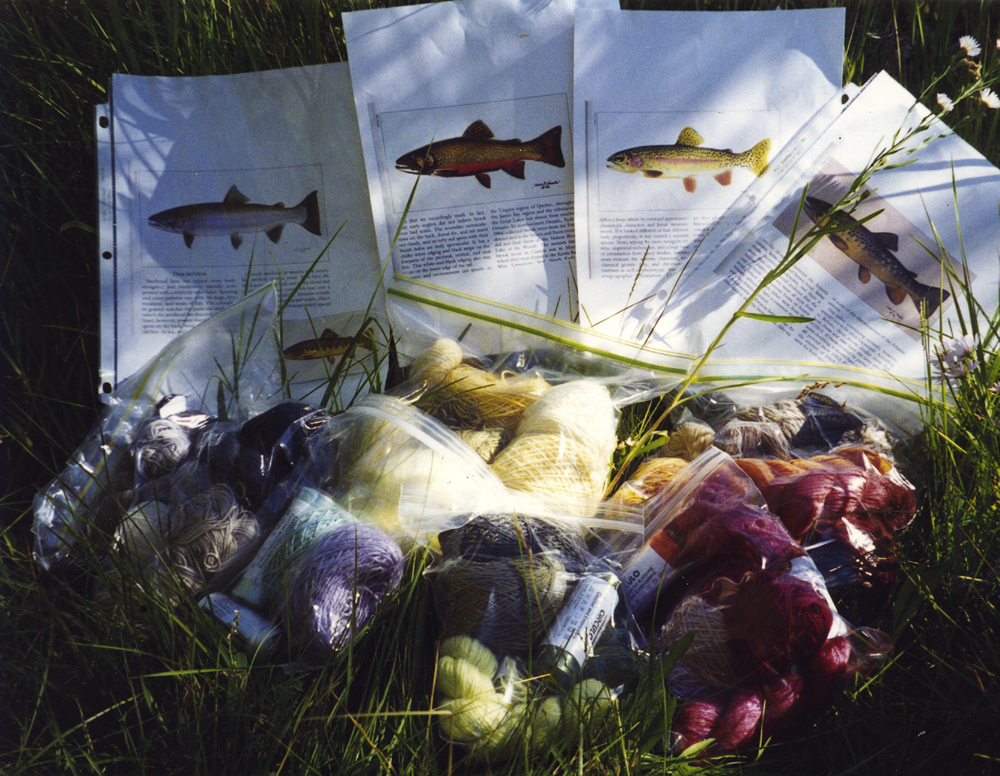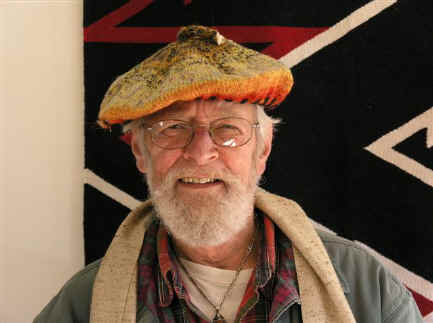 This is a spawning Brook Trout knit for my friend Jim Kitson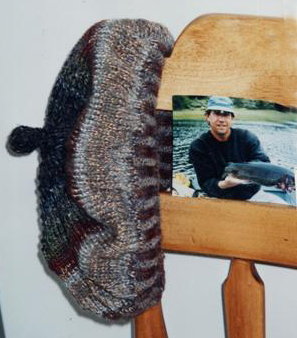 This Rainbow was a trade based on Bill Wickliffe's very nice catch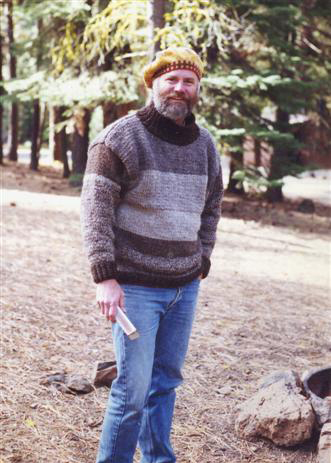 Hubby Mike wearing the original Golden Trout (I made the sweater too)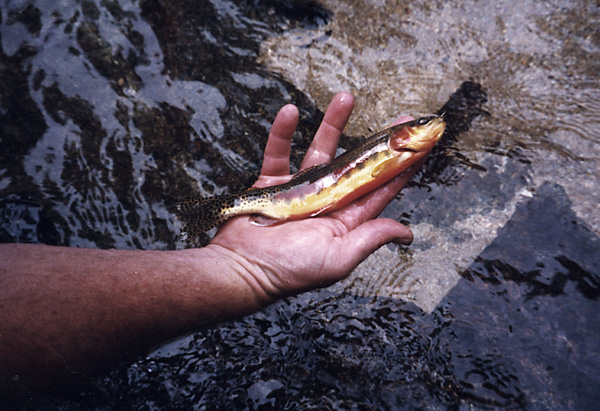 Bear Creek Golden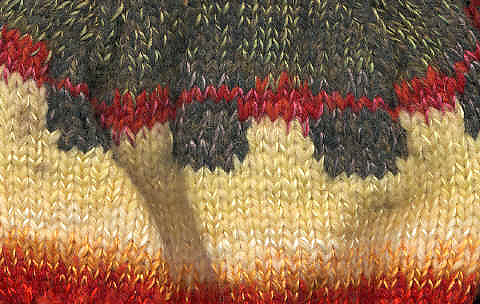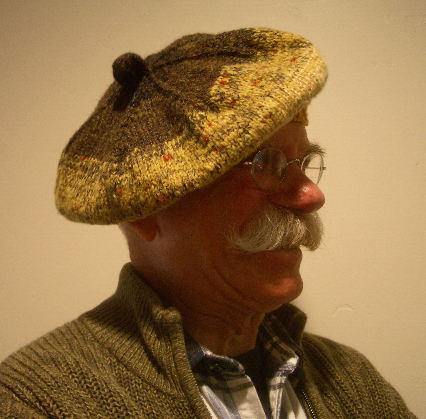 Kent Estabrook is sporting a Brown Trout. Kent is easily found in the campground by listening for his whistling. The Junior Rangers usually join him for morning coffee at campsite #3.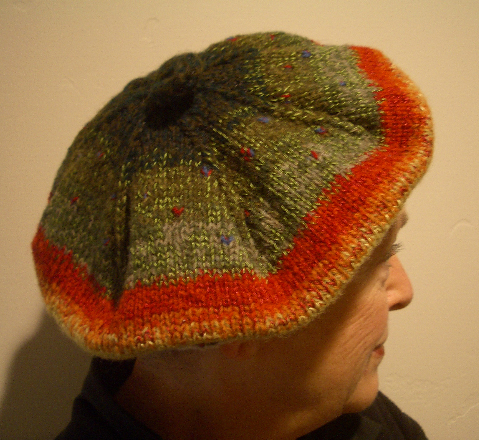 Lynn Estabrook is wearing her Brook Trout. Lynn usually receives the "ambience award" for her presentations of dessert and coffee after everyone comes in from the evening fishing.